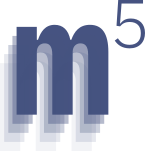 Mach-5: Molecular Machinery: Making, Measuring, Modeling
postponed to September 11 - 14, 2022
Terms and Conditions
show contact information
show imprint
---
1. Registration Amenities
Registration fee includes: name badge, delegate kit & the material of the symposium, admission to all scientific sessions, welcome reception, coffee breaks and meals.
Conference dinner and excursion can be booked separately and require an additional fee.
Travel is not included. Travel reservations and payments should be made individually. For more information, please see our travel information page on this website.
2. Registration Fees
Regular participation fee (registration deadline: July 01): 640,00 EUR
Early-bird fee (until May 31): 590,00 EUR
Accompanying person: 490,00 EUR
Conference dinner: 40,00 EUR
Conference excursion: 30,00 EUR
3. Registration Process
The agency con gressa GmbH (Engeldamm 62, 10179 Berlin, www.con-gressa.de) is in charge of the participant's registration. With any questions regarding the registration process please contact the agency via email mach-5@con-gressa.de.
For registration the online form must be used (see the link below). Neither telephone nor email reservation is possible.
After completing registration you will receive an email-confirmation and an email-invoice.
Registration deadline: July 01, 2022
4. Abstracts
Abstracts for lecture or poster presentation should be uploaded with registration. Please prepare your abstract before starting the registration procedure.
One abstract per Person (for lecture or poster).
Please note the following specifications:

File format: PDF or Word
Maximum length: one DIN A4 page
Font type and size: Arial 12 pt
Figures: one or two possible
Language: English

Submission deadline: June 30, 2022
Possibly necessary changes to the abstract after registration is completed should be sent by email to mach-5@con-gressa.de.
5. Payments
Full payments are required in advance to the conference start.
All payments have to be made in Euro (EUR).
Payment is possible via credit card or bank transfer.
Please note: All bank fees have to be paid by the participant.
Bank account:

Account holder: con gressa GmbH
Bank: Berliner Volksbank, Friedrichstrasse 108-109, 10117 Berlin, Germany
BIC / SWIFT: BEVODEBBXXX
IBAN / Account number: DE32 1009 0000 7287 0710 13
6. Registration Cancellation Policy
All cancellations have to be done in writing. Please send an email to mach-5@con-gressa.de.
Any changes of name will be dealt with as cancellation and need a new registration.
Cancellations received up to June 30: Deposits will be refunded less 50 EUR for administrative costs.
Cancellations received from July 1 to July 30: 50% of the registration fee will be reimbursed.
No refund will be made for cancellations received after July 30, or in case if registered participants fail to attend.
No refunds will be made in case of cancelled sessions or programme changes.
Reimbursements, if applicable, will be processed right after the conference.
---
Mach-5 is kindly supported by: